IT Services and Solutions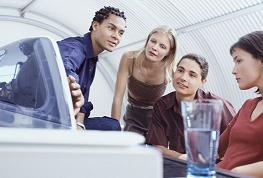 Clear Logic Solutions Inc. help our clients succeed by providing timely, professional IT services and solutions. We offer on-site and remote services to residential and business users in Calgary and the surrounding area. We can help in any or all phases of a project life cycle, from analysis and design to documentation and training to the troubleshooting and repair of computers, networks and their respective software.
To us, technology is clear logic.